Pop music is an international language. Most American pop stars see international success and tour around the world. What most people don't know is that beyond American pop, there are other pop genres that are just as loved. K-pop, or Korean pop has long been a huge industry in Asia and its stars are idolized by millions of fans. Most people in North America knew very little about K-pop until breakout star Psy's mammoth hit single "Gangnam Style" crossed the ocean to grace our airwaves. What most people don't know is that K-pop is a thriving industry and artists achieve an almost god like status in Korea. Their videos receive hundreds of millions of hits on Youtube, their fans are crazed with adoration and Koreans as a whole, pride themselves on their cultural exports. K-pop stars are not only rich in loyal fans, fame and success, but also just plain rich. Although K-pop stars cannot be compared to American celebrities, because they make only a fraction of what their American counterparts make, these rich celebs are not living the starving artist life, but living large and lavish. This list outlines the richest and most successful K-pop stars and/or groups.
[post_ad]
10.Lee Ji-Eun
Lee Ji-Eun, known by her stage name IU, is a singer, songwriter, guitarist, TV presenter, actress and dancer. She is known as the nation's favorite girl singer and her latest single, "Every End of the Day" jumped to number one on the charts. In 2009, she saw commercial success with her lead single "Boo" going to number 1 on the charts in just three short weeks. She has a number of endorsement deals such as Mexicana Chicken, Mychews, Samsung Anycall, SK Telecom, Namyang Dairy, S-Oil, Home Plus, Y'SB, Le Coq Sportif, and Elite school uniforms. Her endorsements alone bring in major revenue for her.
9. Choi Seung-Hyun
Choi Seung-Hyun, also known as Top, is Big Bang's second member on this list, which goes to show that in K-pop, Big Bang is one of industry leaders. Big Bang has numerous number-one hit singles in Korea and abroad and is one of the most in demand groups in K-pop. Their album sales reached over 600,000 album copies in 2012. They won Album of the Year at the 2012 Mnet Asian Music Awards in recognition for their industry success.
8. Park Jeong-Su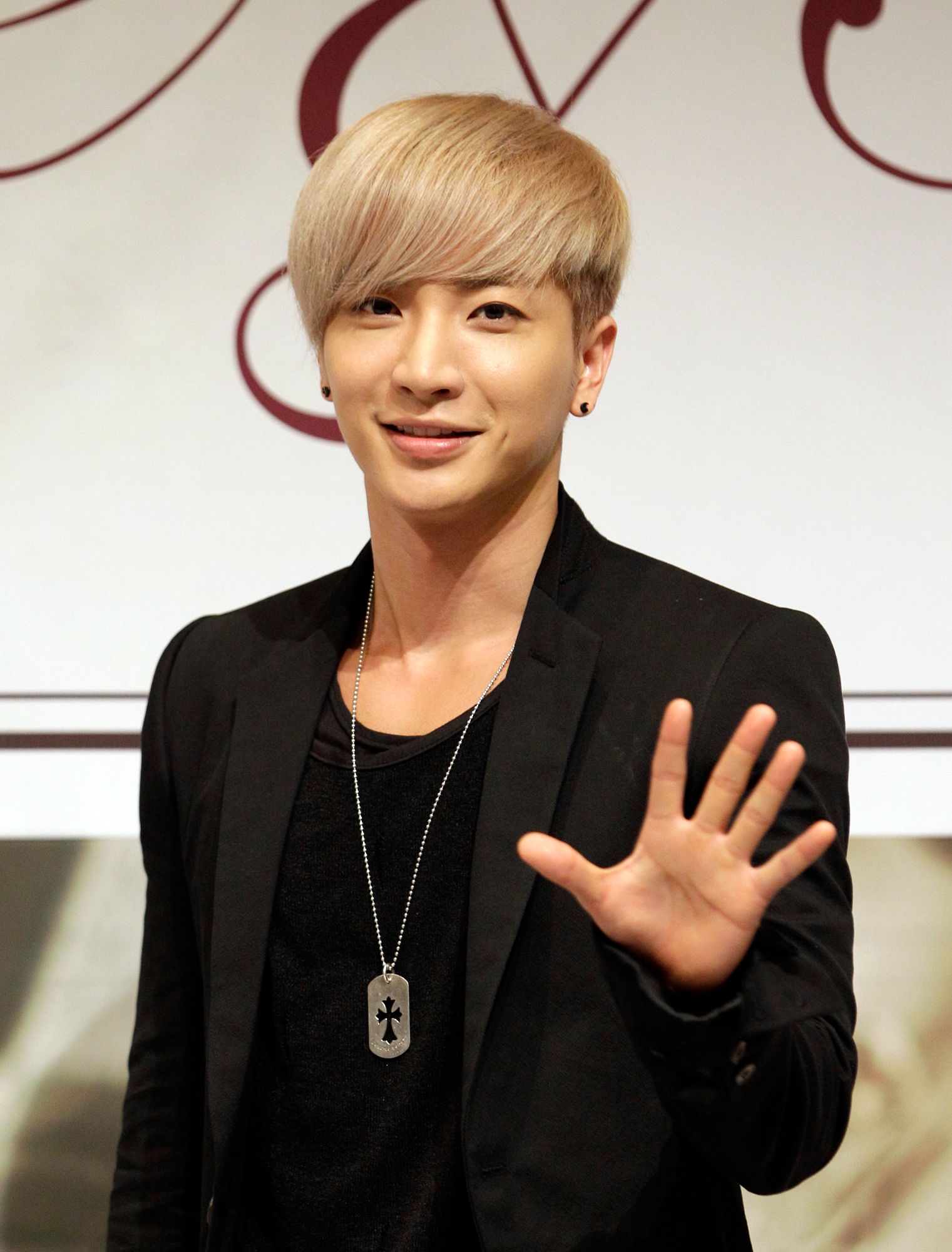 Park Jeong Su or more commonly known by his stage name, Leeteuk is the leader of Super Junior. He is Super Junior's second artist to grace this list which goes to show that k-pop boy bands dominate the charts. He is a singer-songwriter, actor and television host. He was picked up after auditioning for SM Entertainments, "Starlight Casting System" and has been in a few bands before reaching major stardom with Super Junior. Super Junior is known for producing mega hits that have their fans going wild. Their sixth album "Sexy, Free and Single" is no exception with 570,000 copies sold. The group was recognized for their industry success and they won Best Artist Group Award at the 19th Korean Entertainment Arts Awards.
7. Goo Hara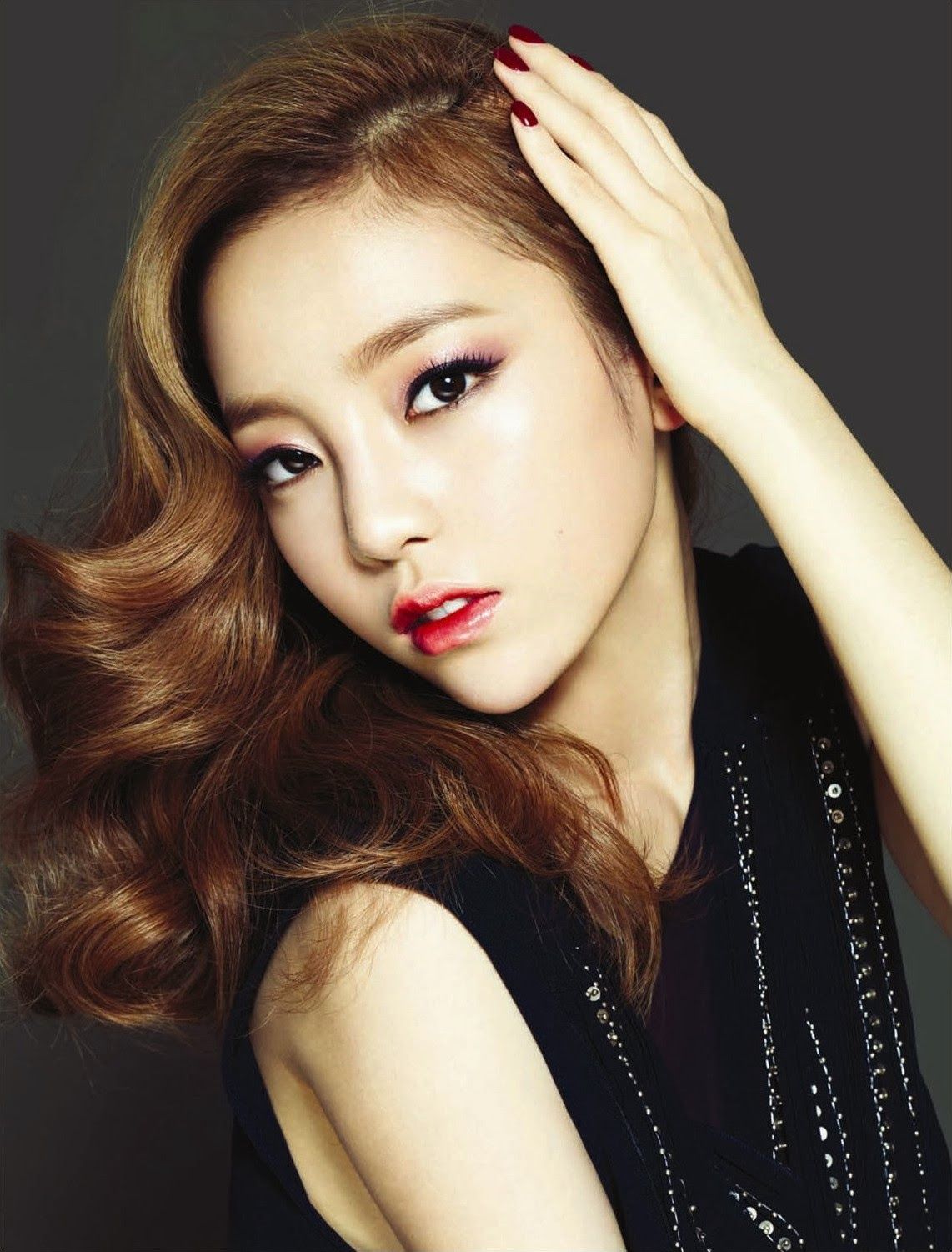 Goo Hara is a member of the girl group Kara. She is a singer, model, actress and dancer. Hara joined the group in 2008 after one of its members left; she was discovered because of her photos as a model for an online shopping network. She is the new cover girl for Estee Lauder cosmetics in Korea. She owns a house worth 1.4 million US in one of the richest areas of Seoul called Cheongdam -dong.
6. JYJ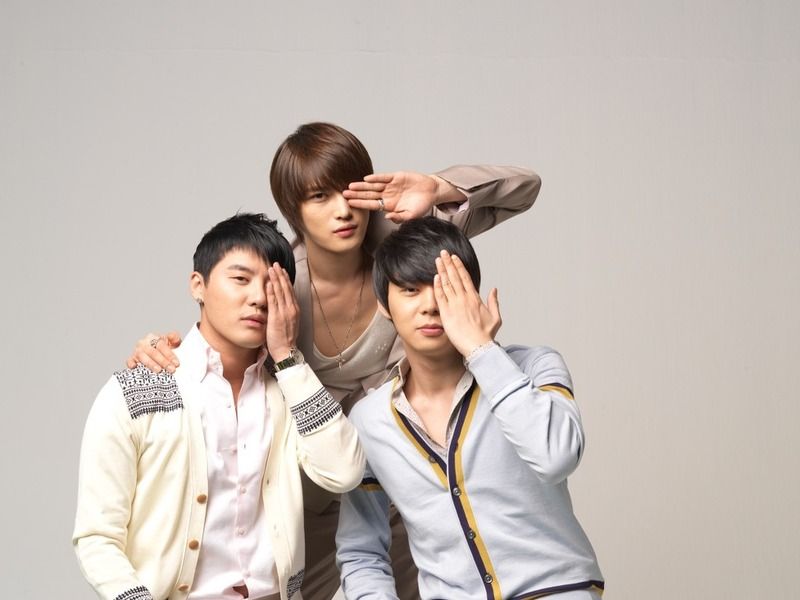 The Members of JYJ are tied for the sixth place. The members of the group are Park, Yoo- Chun Kim, Jae- Joong and Kim Jun-su. The guys live in villas in one of Seoul's ritziest neighborhoods. Jae-Joong just redecorated his Seoul apartment in the lavish style of a New York Loft. Yoo-Chun purchased a house that is worth 2,760,000 USD in Seoul. Kim Junsu invested over 12 million to build a resort on Jeju island, Korea's answer to Hawaii. The Jeju Toscana Hotel is run by Junsu's father and was reportedly created to make Jeju a mecca for recording artists.
5. Im Yoona
Im Yoona is a member of the girls group "Girls Generation" or SNSD and is widely recognized as the public face and/or center figure of the group. It has been acknowledged by her band mates that she makes the most money in the group. She is a singer, actress, model and rapper. Yoona was with SM Entertainment for 7 years before she was signed to Girls Generation, but she was well known in the entertainment industry because of the numerous commercials that she starred in. As of 2012, Yoona had been the individual star of 20 ads. Yoona also stars in Love Rain which is a daily Korean drama television show.
4. Kwon Boa
Kwon Boa, or more commonly known by her stage name BoA is a solo pop artist, as well as an actress. BoA has had hit releases in Korea, Japan and America. Discovered by SM Entertainment, she released her first single in 2000 at the age of 13. She was one of the first Korean pop stars to break through to the Japanese market, after barriers restricting the import and export of entertainment were relaxed. She has sold over 10 million records in her career. BoA owns a 2 million dollar building in Cheongdam-dong, an elite and wealthy neighbourhood in Seoul. She is known to receive lavish gifts from luxury designers, like a $2, 500 purse from Versace.
3. Choi SiWon
Choi Siwon, a member of the 13 member boy band, Super Junior is known as being the richest guy in the group. He is one of the first four Korean music artists to appear on a Chinese postage stamp. Also, he is the first Korean celebrity to surpass 3 million followers on Twitter. Siwon, like most Korean celebrities, has numerous projects on the go and works as a model, singer and actor. He is well known across Asia for his advertisements shot in countries such as China, Taiwan, Thailand and Korea. Siwan's family is also known for their immense wealth. They own the Hyundai Department Store chain, which grossed $US 542,000,000 last year. His father was also the CEO of Boryung Medience.
2. Kwon Ji-Yong
Kwon Ji Yong or, G-Dragon is a member of the ultra-popular k-pop boy band, "Big Bang". G-Dragon has been in the Korean music industry since the tender age of 8. He was originally signed with Korean record label SM, but decided to move to YG, which helped him launch his career with Big Bang. He has since launched his solo career and recently recorded a track with teen heartthrob, Justin Bieber. His debut solo album, "Heartbreak" released in 2009 and sold over 200 000 copies which earned him an Mnet Asian Music Award for album of the year. He also has numerous side projects from modelling, fashion designing and song writing. G-Dragon's immense fame and his unique fashion sense have earned him the title of Style Icon and Most Influential Man in 2008 by Arena Magazine. CNN included him on their "50 Reasons why Seoul is the world's greatest city" list. He has a luxury car collection, one of which is a Lamborghini Aventador, which is one of only 100 in South Korea. Additionally, it is rumored that he has a full room dedicated to his shoe collection in his Seoul apartment.
1. Park Jae-Sang
Park Jae-Sang, or as most of the world knows him- Psy took the world by storm with his breakout hit, "Gangnam Style" which garnered over 1 billion hits on Youtube. The refrain to his song "oppan Gangnam Style" has been entered into the Yale Book of Quotations, as one of the most often repeated and popular quotations of 2012. He quickly followed with his second hit single, "Gentleman" which reached over 600 million hits on Youtube. Psy is a jack of all trades and has many projects on the go. He is an actor, singer, songwriter, dancer and satirist. While some think that he was an overnight success, Psy has been releasing records since 2001. Psy makes his money from music downloads, royalties and Youtube ad revenues, as well as television appearances. Psy likes to live large and is reported to have purchased a luxury condo in one of Los Angeles' most exclusive neighborhoods, worth $1.249 million dollars for which he paid in cash.
Source: The Richest